Watch the Pointe Adventure!!!
"I really liked that I knew and felt I could trust the owners of the company."
~Kade Erickson
At Pointe our first priority is the individual success of our employees. Currently poised for exciting new growth, we have wide open opportunities for all types of people –  whether you've sold previously for another company, never heard of sales, or not even interested in sales, we have rewarding options for you.
Whether looking for a long-term, lucrative career or just a job to pay your way through school, the opportunity is before you.  Choose an option below that most interests you –

Pointe isn't in the business to merely make a quick buck.  We value relationships built on commitment that bring success for everyone involved.  No matter your position with us, your success is our priority. Seriously.
"I've loved working for Pointe! They expect hard work and are willing to help each rep succeed. I don't have to be shady to sell. They've really helped me get on my feet financially and I've made real friends. It's been a great experience!"
~Brad Nelson
As a sales rep at Pointe, you will be a part of a team that has been assembled for synergistic success.  Each team is led and trained by one or more experienced managers.  As an added benefit of working for a family-owned business, you will interact frequently with both of our owners, Josh and Andrew, who have years of experience and excellent sales track records!
You will be representing a service that is constantly being fine-tuned and customized for the maximum benefit of the home owners who you will be interacting with.  Because of how much we pay our sales reps, we rely on customers loving our service so they stick with us long enough for us to make some money too! This means that you can be confident in what you are offering. We stand behind our service 100%. We give them the quality service you promise them as long as they are with us, not just the first time!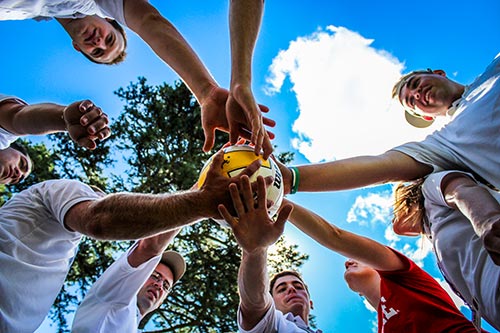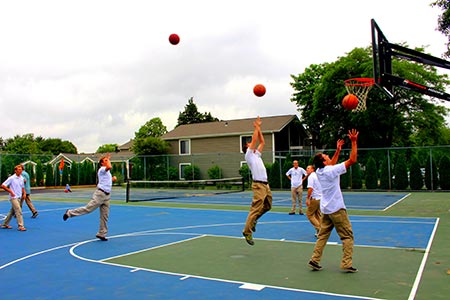 Management and Leadership
If you've had experience in sales, we would love to have your skills and intuition to manage and lead a sales team.  If you're brand new to sales, well, you'll have something to look forward to for next year!
Selecting quality, qualified managers is important to us.  You will be helping us build our teams, planning and delivering top-notch trainings, and leading your team daily throughout the summer.   It is an intensely rewarding job with a lot of variety, challenges, and lucrative pay to go with it!
As a Pointe Technician, you are the most important interface between our company and the customer. You perform the quality service that our sales reps have promised.
You'll have guaranteed pay with options to increase, free rent, and a cool little truck (or giant van…)
Get ready to work hard and learn a lot!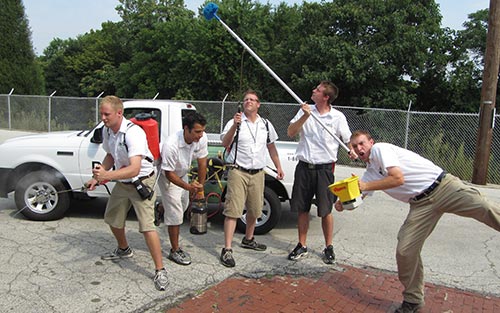 "Josh was extremely professional and listened to my concerns. He made it a point to accommodate my crazy schedule. He quoted the cost without hesitation. Daniel was my service tech and his work far exceeded my expectations."
~Lisa M., Customer
Contact us or get more info